Live Music by Jay


Listing ID: 3535 Posted on 02-Mar-05
http://www.jayashar.com

Contact Details:
Jay Ashar
Phone:

416-402-0115.


Cell Phone:

416-402-0115


Email:

info (at) jayashar.com

.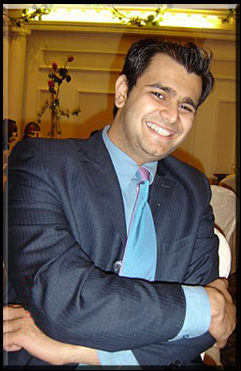 print ; ?>


print ; ?>

print ; ?>

print ; ?>

print ; ?>

print ; ?>

print ; ?>

Live Music by Jay - originally from the land of BOLLYWOOD - Mumbai! Now residing in GTA, is available for performances in North America & around the world. We specialize is Bollywood, punjabi & Gujarati music. We are available for weddings, sanjees, concerts, birthdays, club/restaurant/bar bookings, garba-dandiya raas, or any other event. No event is too small or too big. Let us cater to your event - Musically! You will not be disappointed! We have the best musicians, singers, MCs, DJs, and dancers around town to make your event amazingly entertaining.
Report Abuse
Similar Businesses
Toronto: Eastern Illusion - Classy Live Indian Music & Entertainment
Are you looking for classy live Indian music at your event? We provide the best live Indian entertainment for Weddings, Dinner & Dances, Private Parties, Sanjees, Raas-Garba events, Birthdays and anything else! We are a UK-based company. Our si
Date Posted: 09-Mar-05


Toronto: Live Musical Entertainment & DJ Services-UNDER 1 roof!
Let us liven up your party! Live Musical Entertainment & Karaoke performances by North America's leading performers, singers, dancers and musicians. Make it a memorable experience for your guests!! Affordable rates... short notice ok! Speciali
Date Posted: 18-Oct-06


Mississauga: Swar Vihar Academy of Music
Classical and contemporary Hindustani Music, both vocal and instrumental taught by Faculty of highly trained and renowned singers and musicians.
Date Posted: 24-Aug-06


Elstree: Eastern Illusion
Live Indian Music & Entertainment. Specialising in Bollywood, Bhangra, Raas-Garba, Ghazals. Bollywood dancers, Djs, Dhol players, Sound & Lighting, Wedding Services
Date Posted: 09-Feb-05


Oakville: Live Indian Music by Hemina
Live Indian music specialising in weddings, Sanjees, Mehfils, Dinner & Dances, Parties, Concerts, Raas-Garba etc
Date Posted: 21-Apr-04


Toronto: Professional Bollywood Singer!
Are you looking to enhance your next event? If so, contact Nairoz. She is a trained professional Bollywood singer and sings songs from the 1950's all the way to current songs. Whether you are looking for a soothing ghazal or a fast rocking number,
Date Posted: 19-Jun-18


Mumbai: golden Beaters a Music group
Golden Beaters a Music Group http://www.goldenbeaters.com" rel="nofollow">LINK *International Music group from Mumbai India * contact for Quality Dandiya Raas Shows, Hindi Orchestras , wedding sangeet,bollywood orchestra, celebirity management Any Musical Shows In India
Date Posted: 05-Aug-04


London: Taal - Live music band
Taal music band- providing the best of bollywood hits live, raas garba, disco dandya, dinner & dances, road shows, navratri, weddings/lagna/sanjees, after parties, celebration parties etc, Taal will gurantee to energise your guests.
Date Posted: 02-Sep-04


East york: TALK OF THE TOWN RESTAURANT & BAR
Restaurant with East African food and has live Indian Music on Friday's and Saturday's. Reservations are recommended on those days.
Date Posted: 26-Mar-07


Mississauga: School of Indian Music - Sangeetalay
North Indian (Hindustani) Classical & Light music (Vocal) lessons offered by ex-All India Radio artist (Sugam Sangeet) formally trained from Akhil Bharatiya Gandharava Mahavidyalaya Mandal (Visharad degree). Please also visit our website www.sc
Date Posted: 15-Apr-07


Richmond hill: Goddess Studios- BELLY DANCING with Andrea
Get fit while experiencing freedom and beauty through this ancient art form.. Small class sizes for your advantage, so reserve your spot now! Performances are also available by experienced, professional belly dancers to make your special event even
Date Posted: 06-Apr-05


Brampton: Bansri Group
Toronto's famous musical groupperforming Live shows, Dandia Raas , Marriage Function, Bhanjans, andNon Stop DJ performance. Performed more than 400 live shows in NorthAmerica. For more information visit our website. http://www.bansrigroup.c" rel="nofollow">LINK
Date Posted: 20-Jan-05


London: Taal - Live music band
Having been established in July 2000, Taal has developed an Impressive reputation as a Music Band. Taal was initially formed by two key members of the group. Taal first performed in Manchester in July 2000. This performance consisted of classic
Date Posted: 02-Sep-04


X: DHOL Classes / Services (416-3860314, 416-5607038)
DHOL SERVICES ============== We provide Dhol (Indian Bhangra Drum) for all occasions like Weddings, Receptions, Birthday Parties, and all other occasions inculding Jagran, Chowki. We provide services for Weddings, Birthday Parties, Live m
Date Posted: 03-Jul-08


London: B22 band best in Asian Entertainment services
b22 band is a uk based.Best in Asian Entertainment.Live bands with the best in bhanga bollywood music.New and old.Bollywood Dancers Bhangra Dancers with Bella dancers working as a team.Asian Djs and lots more. please visit www.b22ba
Date Posted: 26-Feb-09


Map locations are shown as per geocoding services and they depeneds on the accuracy of the address. If address is wrong it may show wrong map. If you put a listing which shows wrong map, please remove the listing and create a new one with correct address details.

Please note: The information on this site is submitted by users. CanadianDesi never checks accuracy of the information. Please use this information at your risk. If you have any question or concern regarding this listing, or you know that the above information is not accurate, please Contact Us. Thanks.
List your business. It is FREE!